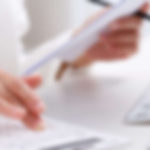 Today's Converged Digital Networks require advanced expertise, expertise you may not have in-house.
"We need better phones…We have multiple locations…Our systems run slow in the afternoon…are we secure?" These are all the sort of thing we hear when we start the conversation with prospective clients.
Our wide scope of expertise allows us to help miscellaneous types of businesses in any given niche. Everything runs on the network so it has to be right. In our "always on; always connected" world, more productivity is being squeezed from every minute. Slow networks cost you real money. Network outages are unacceptable.
We understand that. Don't let your network slow down your productivity. Don't accept the "status quo" of unreliability.
Let's start the conversation! Some of the areas we can help are:
Network connectivity failure
Redundant Internet connections
Network segmentation for improved performance
Network security
Multiple locations
Temporary Wifi solutions
Industrial-grade Wifi