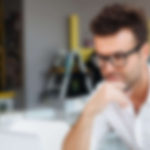 Does your company need expert "big company" experience on a limited budget? Without the "Big Consultant" cost?
When you go see your attorney do you speak as fast as you can because it's $150 a minute? Do you have great ideas on the golf course at 10:30 on Saturday with no one with whom you can bounce that idea around? Do you wonder if there is some technology that can solve that __(fill in the blank)__ problem of yours but not sure who to ask?
We don't think this should be an obstacle to you growing your business. You need unbiased, expert advise from people like us who've worked with the big, multi-national corporations and know how to adapt those winning strategies with the small companies…without breaking the bank.
You need someone who isn't going to propose the six-figure solution, just because that's all they know, especially when that may not be the right solution for your growing business.
Today's technology world is fraught with "sure, our product can do that" charlatans who take your money and then disappear or point to the fine print to explain why they didn't do their due diligence and listen to you BEFORE they proposed their only solution. You can put an end to that today when you call us.